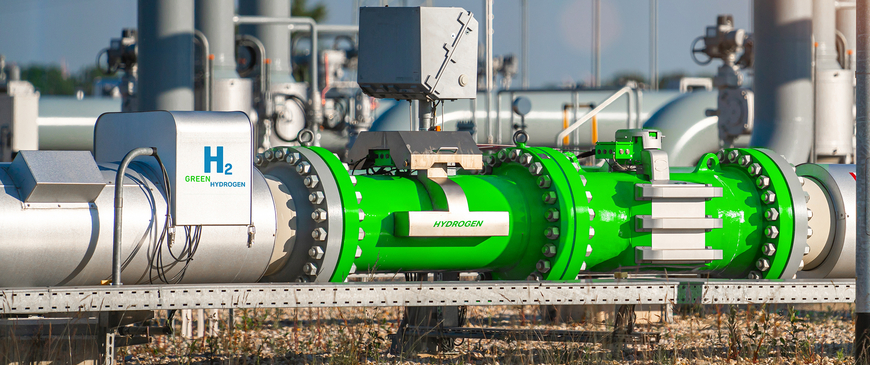 Energy prices, not US subsidies, are Europe's biggest headache
The EU should put more effort into lowering energy costs rather than subsidising industry in response to the US Inflation Reduction Act, argue John Springford and Elisabetta Cornago.
As energy prices have fallen from last autumn's highs, the European debate has shifted from energy costs to the subsidy race for green technology. EU member-states are divided on responding to the US Inflation Reduction Act, which provides huge subsidies to US businesses with extra cash if they source components locally.
France and Italy are pressing for more green tech subsidies to be funded by the EU. Germany says it is open to EU subsidies but is against more EU debt to finance them while pressing for a big relaxation of state aid rules so it can provide its own cash to German manufacturers.
For their part, the Dutch and the Nordics are sceptical that subsidies at the national or EU level are a good idea.   
The opponents of subsidies are right to be sceptical. The biggest factor undermining the competitiveness of European industry is high energy costs. Even though energy prices have fallen from last October's peak, they are still twice as high in Europe as in the US – and are likely to remain higher as the EU eliminates gas imports from Russia.
A subsidy race for green tech manufacturing is wasteful because few producers are credit constrained and would achieve scale without bungs from the government. It would also shift production from lower-cost countries to the EU and the US, raising the price of green tech.
And it would not reduce energy prices in the foreseeable future. Instead, Europe would be better off by lowering the cost of capital for renewable electricity plants, raising public investment in electricity grids and providing bigger consumer subsidies for heat pumps and insulation. 
Financing investments for the energy transition must be one of the EU's biggest priorities over the next decade. All these are investments in public goods, as they will help to improve Europe's energy security and reduce its carbon emissions. Energy deserves better cross-border coordination and joint financing at the EU level.
National energy decisions affect other member-states, as shown by Germany's fateful decision to build the NordStream pipelines, and the Union should not let national energy policy damage its energy security again. 
Moreover, the energy crunch has led the EU to centralise more energy policy decisions, such as binding targets for gas storage and voluntary targets for energy savings. This type of coordination must continue.
A more integrated, pan-European energy system is needed, with southern solar and northern wind power distributed across the continent. This calls for more interconnectors between member-states, not only in electricity but also in gas and green hydrogen.
Big offshore wind energy plants in the North Sea could simultaneously serve many member states.
But if more energy policy decisions are taken at the EU level while financing remains national, this will increasingly lead to a mismatch between EU-level control and national-level spending, violating the principle that spending and revenue-raising decisions should be undertaken at the same level of government. 
Joint EU borrowing would help to accelerate these energy investments. The EU needs a dedicated climate and energy fund modelled on NextGenerationEU (NGEU), the EU's Covid recovery fund.
So far, German Chancellor Olaf Scholz has been implacably opposed to more EU borrowing and transfers between member-states. But such financing has much to commend it. It would reduce the financing costs of decarbonisation and raise the bloc's energy security.
The borrowing and spending would be limited to a 'European public good': net zero and energy security are good for everyone, as opposed to funding unemployment insurance, which would benefit some countries more than others. Joint financing on European energy infrastructure would also ensure that poorer countries do not underinvest in net zero. 
According to our calculations, NGEU financing – some of which is being repurposed to help member-states cut Russian energy imports as part of the REPowerEU plan – provides around €30 billion a year to EU member-states for energy-related spending, and that money will run out in 2026.
To meet 2030 climate goals, EU governments and the private sector must invest an additional €300 billion annually. In an era of rising interest rates, some member-states can better meet this huge task than others.
To hasten the pace of Europe's energy transition, a new EU climate fund would have to be much bigger than the amount spent on energy in NGEU. 
Such a fund would require a dedicated stream of tax revenues to enable the EU to repay bondholders. The EU's borrowing costs have been rising – they are now higher than France and Germany's, in part because it is not clear how EU borrowing under NGEU will be repaid.
The EU needs higher, dedicated revenues, as opposed to promises by member-states to pay more in the future. Various measures have been proposed but not agreed, such as revenues from the emissions trading scheme, a carbon border tax, or a form of common corporate tax.  
Europe has led the world in cutting emissions, but Russia's invasion of Ukraine has prompted an energy crunch which is eroding its competitiveness.  The solution isn't industrial subsidies: it's common European investment in a net-zero energy system. 
John Springford is deputy director of the Centre for European Reform; Elisabetta Cornago is a senior research fellow, EU energy and climate policy at the Centre for European Reform.