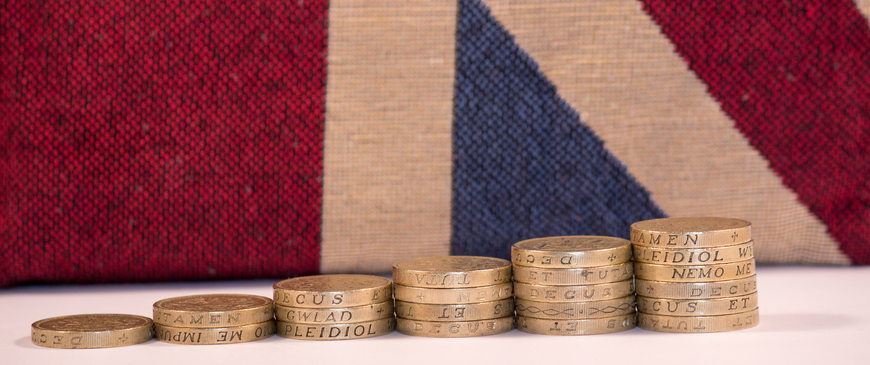 The cost of Brexit: April 2021
We estimate that leaving the single market and customs union had reduced UK trade by 11 per cent in April 2021. That is on top of our previous finding of a 10 per cent hit to trade between the referendum and leaving the single market.
Last month, our cost of Brexit model showed that leaving the single market and customs union had reduced the UK's total goods trade by 11 per cent in March. Using the recently-released data for April, we estimate that total goods trade is once again 11 per cent, or £7.9 billion, lower.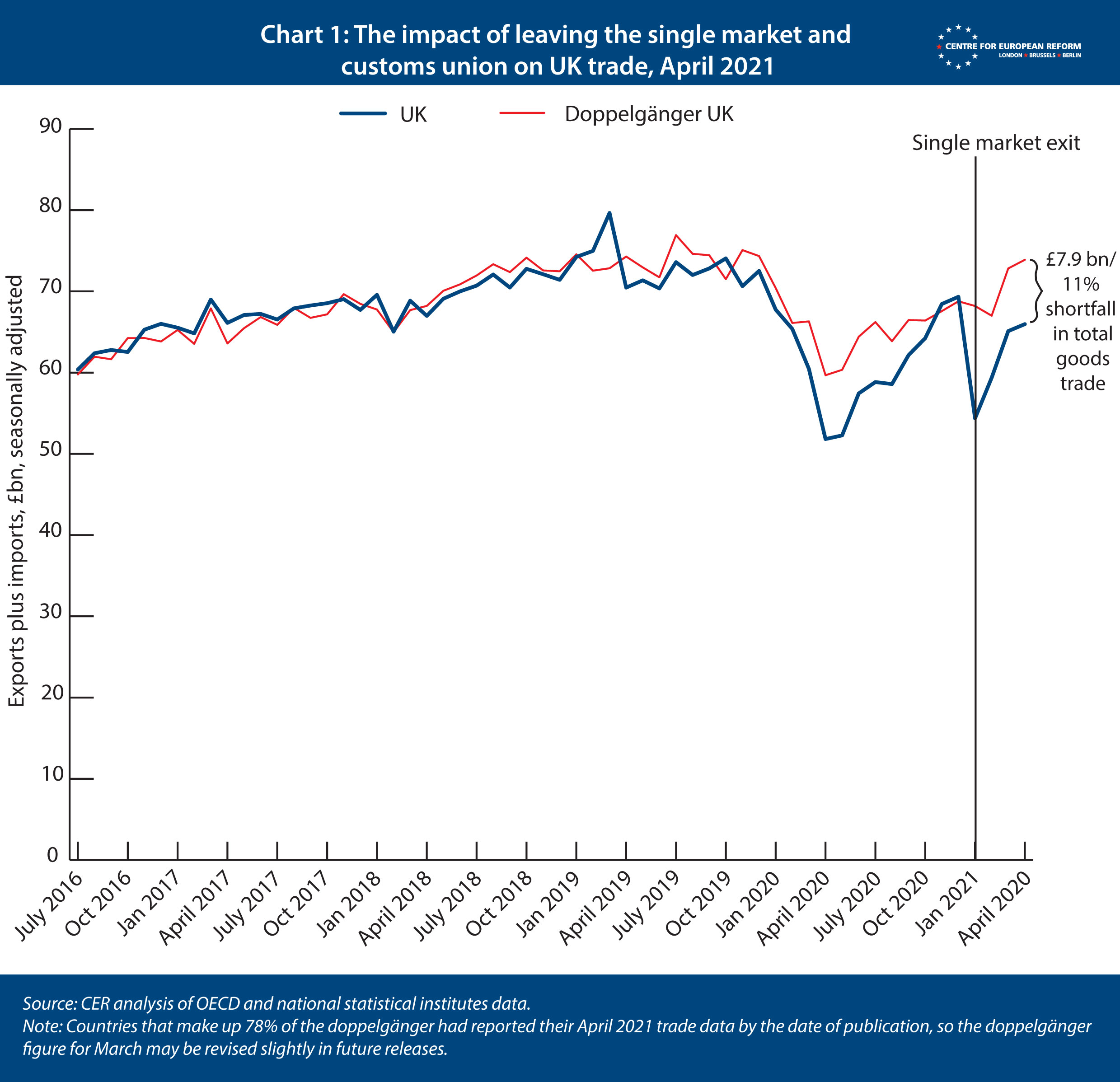 To estimate the effect of single market and customs union exit, we use trade data from other advanced economies. An algorithm chooses – from a 'donor pool' of 22 advanced economies – a smaller selection of countries with economic characteristics that most closely matched those of the UK over the last decade. Those countries are combined into a 'doppelgänger UK', with the relative weighting of the selected countries chosen to create the smallest possible deviation from the real UK goods trade data between 2016 and 2019. By comparing the UK's actual goods trade performance from January 2021 to that of the doppelgänger, we can assess how leaving the single market and customs union has affected Britain's trade in goods. (For more details on how the model works, see the estimate for January.)
COVID-19 does not significantly affect our model, because we only use it to evaluate the UK's performance from January 2021, when goods trade in advanced economies had largely recovered to pre-pandemic levels. The countries in our doppelgänger UK are chosen using pre-pandemic data, which also reduces the impact of the virus on our estimate.
John Springford is deputy director of the Centre for European Reform.