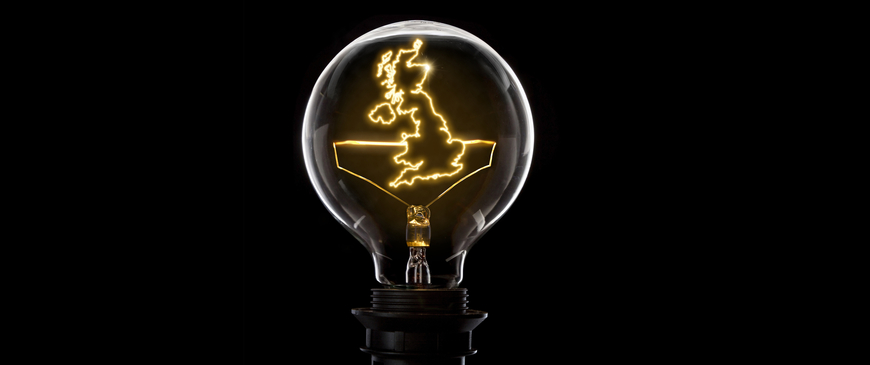 Can UK science and technology recover from Brexit?
When Boris Johnson agreed the Brexit divorce package with the EU, he promised it would unleash innovation, turning Britain into an agile "science superpower". But rather than boost UK science and technology, Brexit has – so far – damaged it.
Britain's inability to secure participation in Horizon Europe, the EU's flagship research and innovation programme which runs from 2021-27, is the most visible impact. The UK was one of the most successful countries in past Horizon funding rounds. After Brexit, the UK and EU agreed in principle to the UK's partial participation in Horizon. But the EU has repeatedly delayed finalising Britain's participation because of the UK's dispute with the EU about Northern Ireland. As a result, EU–UK scientific collaborations which were predicated on Horizon funding are clouded in uncertainty. As this uncertainty goes on, scientists are increasingly making alternative plans for their research, and UK universities are finding it harder and more expensive to recruit the best staff from the EU. Looking at EU funding more broadly, UK science departments would have been £166 million better off in the 2020/21 academic year if EU funding had continued on its 2004-2016 trend. This signifies a loss of 2.5 per cent of total funding for academic science.
Yet basic research is the least of the UK's science problems. For many years, British universities have produced world-class basic scientific research, while most of Britain's corporate sector has struggled to commercialise these breakthroughs – by creating new, innovative products and services for export or by adopting technology to improve business productivity. This ultimately matters much more to economic prosperity than academic achievements. Brexit has harmed the UK's ability to harness science and technology in at least two ways.
First, the end of free movement has cut the number of skilled European workers taking jobs in the UK. The government has tried to make it easier for skilled workers from around the world to migrate to Britain. However, our analysis shows that this has only partially made up for the end of free movement. In large part, this is because the UK immigration system still has disincentives for highly skilled workers to take up jobs in the UK – such as the 'NHS surcharge', an extra tax on migrants.
Second, the political and policy uncertainty unleashed by Brexit has made businesses less willing to make the type of long-term investments needed to adopt and integrate new technology. Business investment has lagged behind other European countries since 2016. The UK's attractiveness for business investment dimmed as it left the single market, and investors fear that the UK could diverge from EU regulation in the future, adding more hurdles to trade with the EU.
Re-entering the single market would be the single most effective step the UK could take to undo all this damage. But while that is politically unrealistic, the UK can take steps to mitigate Brexit's damage:
First, the UK must prioritise a solution to the Northern Ireland dispute to unlock the UK's participation in Horizon. The EU now seems more willing to reach a deal, but it is not yet clear UK prime minister Rishi Sunak whether has the political capital to make the necessary compromises.
London needs to foster better links between universities and industry. The UK's Catapult centres – which are tasked with improving these links – have been hamstrung by ad hoc reviews and limited funding compared to overseas equivalents like Germany's Fraunhofer-Gesellschaft.
The UK should build on the success of its start-up scene – which is more innovative than established UK firms – and ensure start-ups can access capital, so that they can take high-risk bets and grow without leaving the UK. The government's proposed financial services reforms may help address this problem.
The UK needs to encourage greater business investment in technology. Rishi Sunak has rightly committed to higher public spending on research and development. But businesses also need long-term policy predictability. The government should therefore set out an evidence-based plan for assessing when the UK should diverge from EU standards and seek agreements with Labour and other parties on the trajectory of science and innovation policy and funding.
Finally, the UK must address its skills shortage urgently. While Rishi Sunak's proposed reforms to the UK education system may help in the long run, in the short term the UK needs to make its immigration system simpler and more user-friendly.
Science and technology were at the heart of the UK's recent review of security, defence, development and foreign policy. The government correctly recognised that maintaining UK leadership in science would give it economic, political and security advantages in the coming decade. Yet Brexit has made fulfilling this ambition much harder.
Zach Meyers is a senior research fellow and John Springford is deputy director of the Centre for European Reform.