Sander Tordoir
Areas of expertise
Eurozone monetary and fiscal policy, the institutional architecture of EMU, European integration and Germany's role in the EU.
T3VyIHJlc2VhcmNoZXJzIGNhbiBiZSByZWFjaGVkIHZpYSBlbWFpbCB1bmRlciBbZmlyc3RuYW1lXUBjZXIuZXU=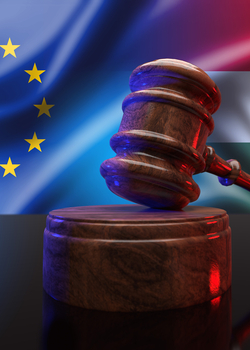 Camino Mortera-Martínez and Sander Tordoir discuss the dispute between Hungary and the EU.
In this week's Centre for European Reform podcast, John Springford, our deputy director, and Sander Tordoir, senior economist at the CER, discuss the EU's fiscal rules.