Bulletin issue 143 - April/May 2022
Russia's invasion of Ukraine will require NATO to greatly strengthen deterrence. Europeans will have to shoulder a larger share of the security burden, acting through both NATO and the EU.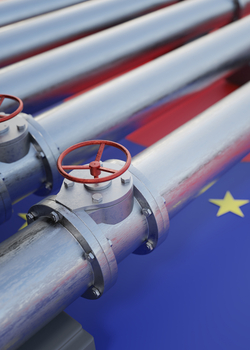 Putin wants Europe to pay for gas in roubles, forcing it to deal with Russia's central bank. Europe should respond by ending Russian hydrocarbon imports sooner than planned.
The longer the war in Ukraine continues, the greater the risk that Western unity will fracture. Meanwhile the choices that China makes will determine the future shape of geopolitics.