Brexit
Before the referendum, Britain became a semi-detached member of the EU. It remained outside the euro and the Schengen zone, and became increasingly eurosceptic. Now the UK has voted to leave the club, it will have to negotiate a new relationship with the EU, the outcome of which is highly uncertain.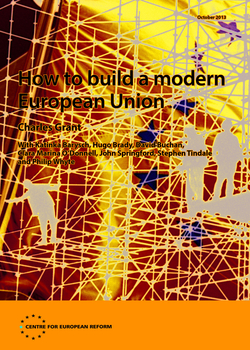 The CER proposes reforming the EU's policies and institutions, to foster a more dynamic European economy and to make decision-making more accountable.
A 2013 policy brief that remains relevant today: Britons are increasingly hostile to one of the single market's four freedoms: the free movement of labour. But EU immigration makes Britain's economy stronger.