Energy & climate
The Guardian
For many American commentators, plucky little Georgia has been the victim of Russian imperialism. The Guardian's Seumas Milne takes an simplistic view: Russia is blameless for a war caused by US "expansion".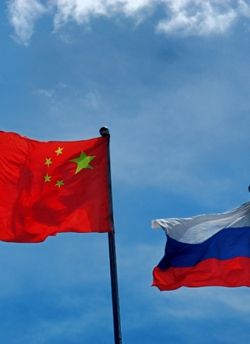 Open democracy
The China threat looms large in the Russian imagination, but is not justified by the facts suggests Bobo Lo, writing for openDemocracy's new collaboration on Russia and the world.

International Affairs Forum
Insisting that the EU must unblock accession talks with Ankara in the energy area if it is serious about diversifying its supply, the December 2007 paper by Katinka Barysch from the Centre for European Reform (CER) claims that Turkey can make a "substantial contribution" to Europe's energy security.
Barysch argues that...