Climate & energy
The EU is the first coalition of countries to have enshrined in law a net zero carbon emissions goal by 2050. To meet this climate goal, the EU relies on a mix of market-based policies such as emissions trading and carbon border adjustment, and regulations such as energy efficiency and vehicle emissions standards. The EU also needs to convince other countries to shape their own climate policies in line with the Paris Agreement. The energy transition from fossil to zero-carbon energy sources will improve energy security and affordability, and economic competitiveness: it is even more urgent in light of the energy crunch sparked by Russia's attack on Ukraine and weaponisation of gas supplies to Europe.
Financial Times
EU leaders are right to try to protect consumers and keep business costs down, yet they have to do more.
UK in a changing Europe
The EU wants to introduce a Carbon-Border Adjustment Mechanism (CBAM) to ensure that its efforts to combat climate change are effective, and do not just lead to European heavy industry relocating to jurisdictions with weaker climate rules.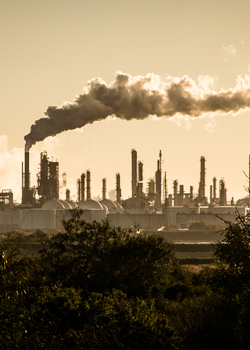 The Times
Joe Biden's accession to the White House and the US's subsequent rejoining of the Paris Climate Agreement has given the international effort to reduce greenhouse gas emissions a significant boost.