Climate & energy
The EU is the first coalition of countries to have enshrined net zero by 2050 into law. The European Commission has proposed 'Fit for 55', a far-reaching set of policies, to meet this goal, and in the coming months and years, member-states and the European Parliament will negotiate its final form. At the same time, the EU needs to convince countries beyond Europe – first and foremost the US and China – to upgrade their own climate policies in line with the Paris Agreement. In the coming decades climate and energy policy will reshape the global economy and redefine geopolitical fault lines.

UK in a changing Europe
The EU wants to introduce a Carbon-Border Adjustment Mechanism (CBAM) to ensure that its efforts to combat climate change are effective, and do not just lead to European heavy industry relocating to jurisdictions with weaker climate rules.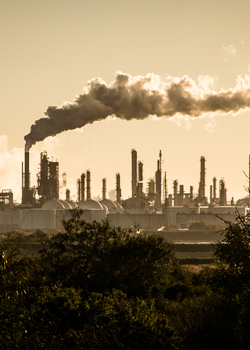 The Times
Joe Biden's accession to the White House and the US's subsequent rejoining of the Paris Climate Agreement has given the international effort to reduce greenhouse gas emissions a significant boost.